How to reverse video
Free Video editor and Movie Maker Online - reverse a video for free, without sign up and software downloading.
The operation will take less than a minute. All that you need is to enable the "Reverse" option for your video. It works in any modern browser.
The video contains detailed instructions. A step-by-step explanation with pictures follows next.
Free music for video Solxis - Shell Game.
1
.
Add video
Add your videos with the button or just drag and drop your files onto the page.

2
.
Enable Reverse
Select the uploaded video.
Press the button .
Enable the Reverse parameter.
Click "Save".
How to speed up or slow down video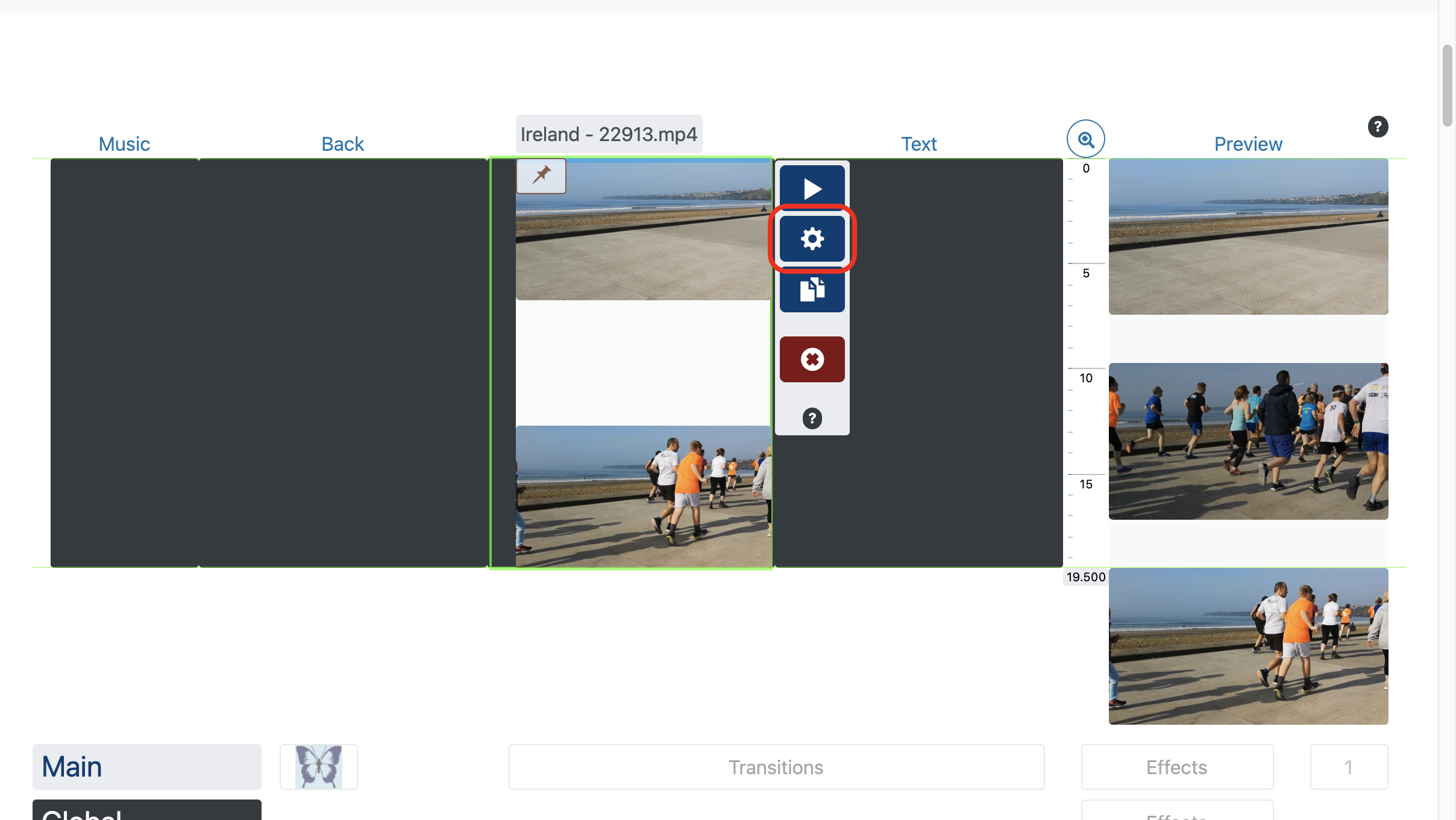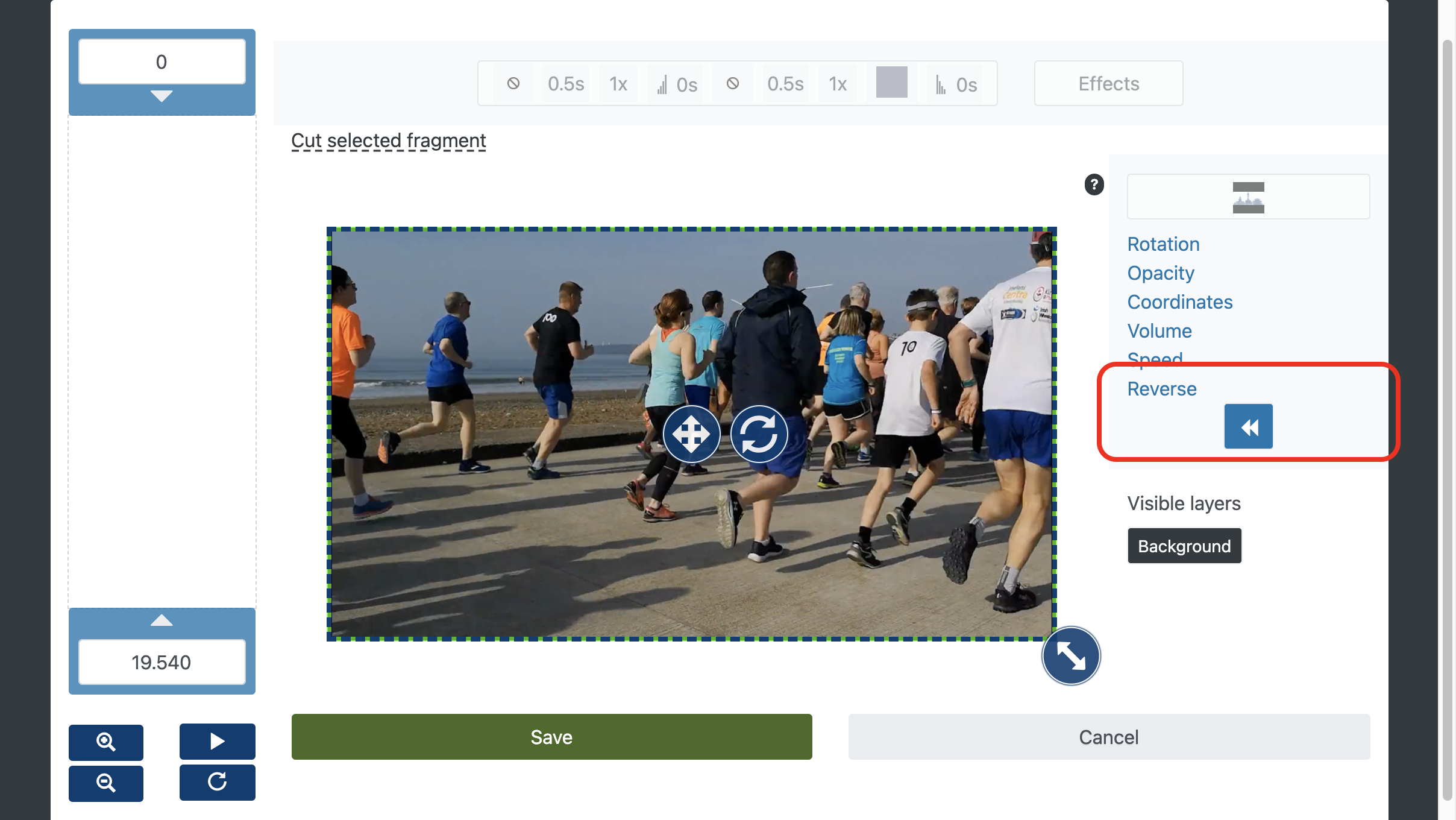 3
.
Download video
Click
Make Video
to download and publish the reversed video.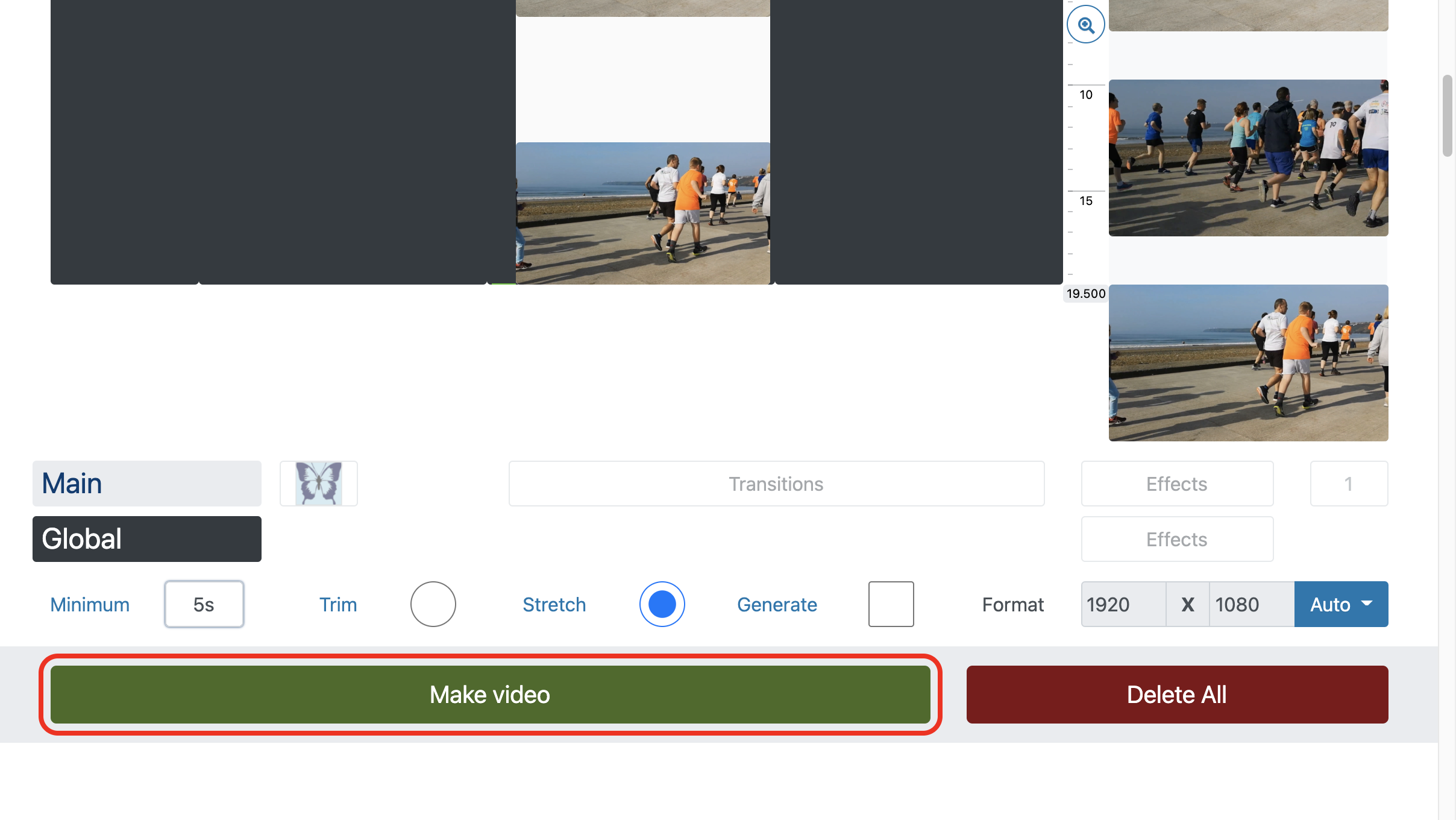 Reverse song/music
To reverse sons or music follow the steps similar to the steps for video :)