How to make video on Android
MovieMakerOnline is online video editor software to create videos on Android, iPhone, Windows and MacOs. It works in any modern browser and has a simple and straightforward interface.
Video editing works free, without downloading and installing programs. It does not add watermarks and created videos are ideal for use in advertising and social media distribution.
The interface is almost the same in all browsers on all devices and, taking into account the specifics. Only one small difference is how to save the finished video to the Android gallery.
Save video to Android gallery
Follow these steps to download and add created video to the Android gallery:
1

.

Get link

The "Download Link" button will open a link to the created video.
2

.

Download video

To download click on the link that appears. Click "Open" when downloading is completed.
3

.

Open menu

Click on the button with three dots to the right of the downloaded file.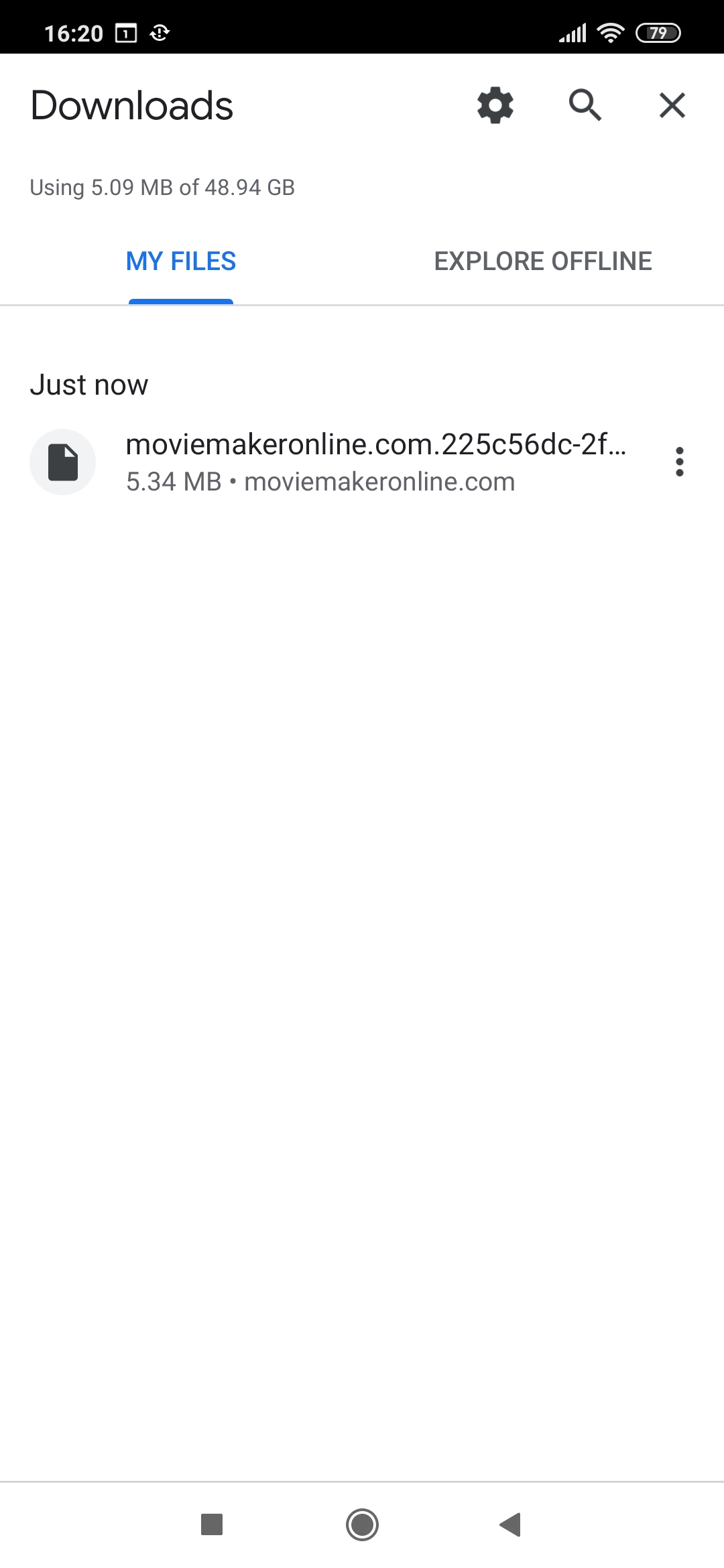 4

.

Share video

Select "Share" from the menu that appears.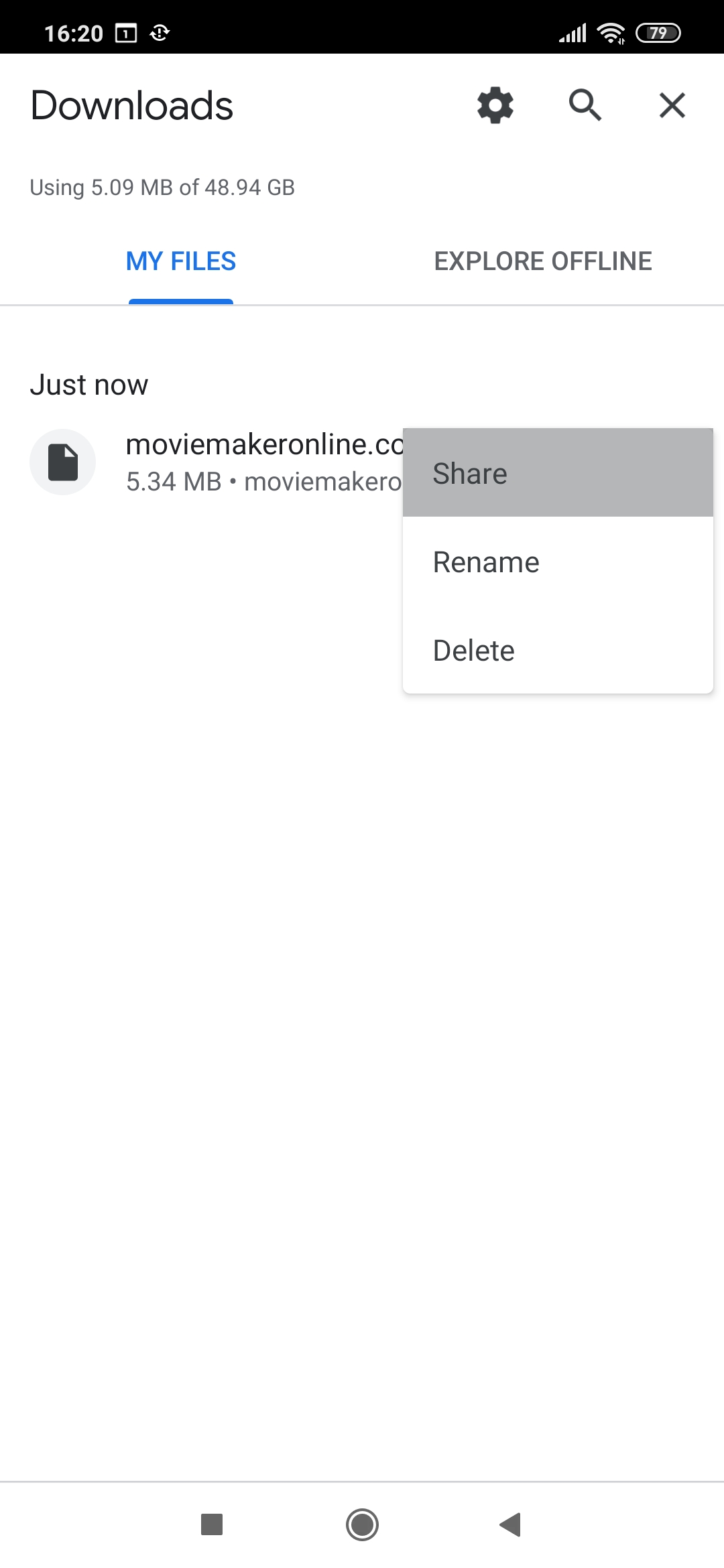 5

.

Copy file

Find "Copy to" among the icons that appear.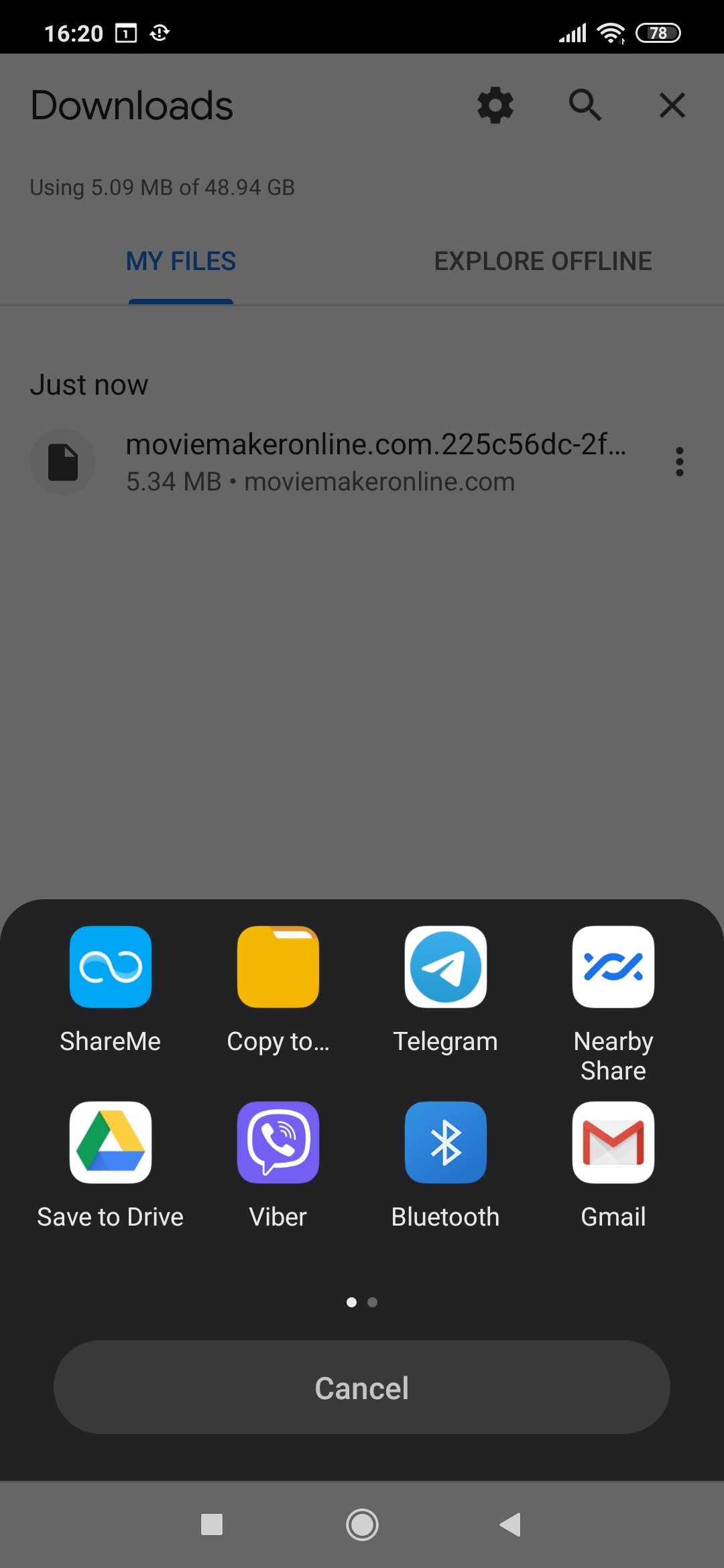 6

.

Internal storage

Select "Internal Shared Storage" from the destinations available for copying.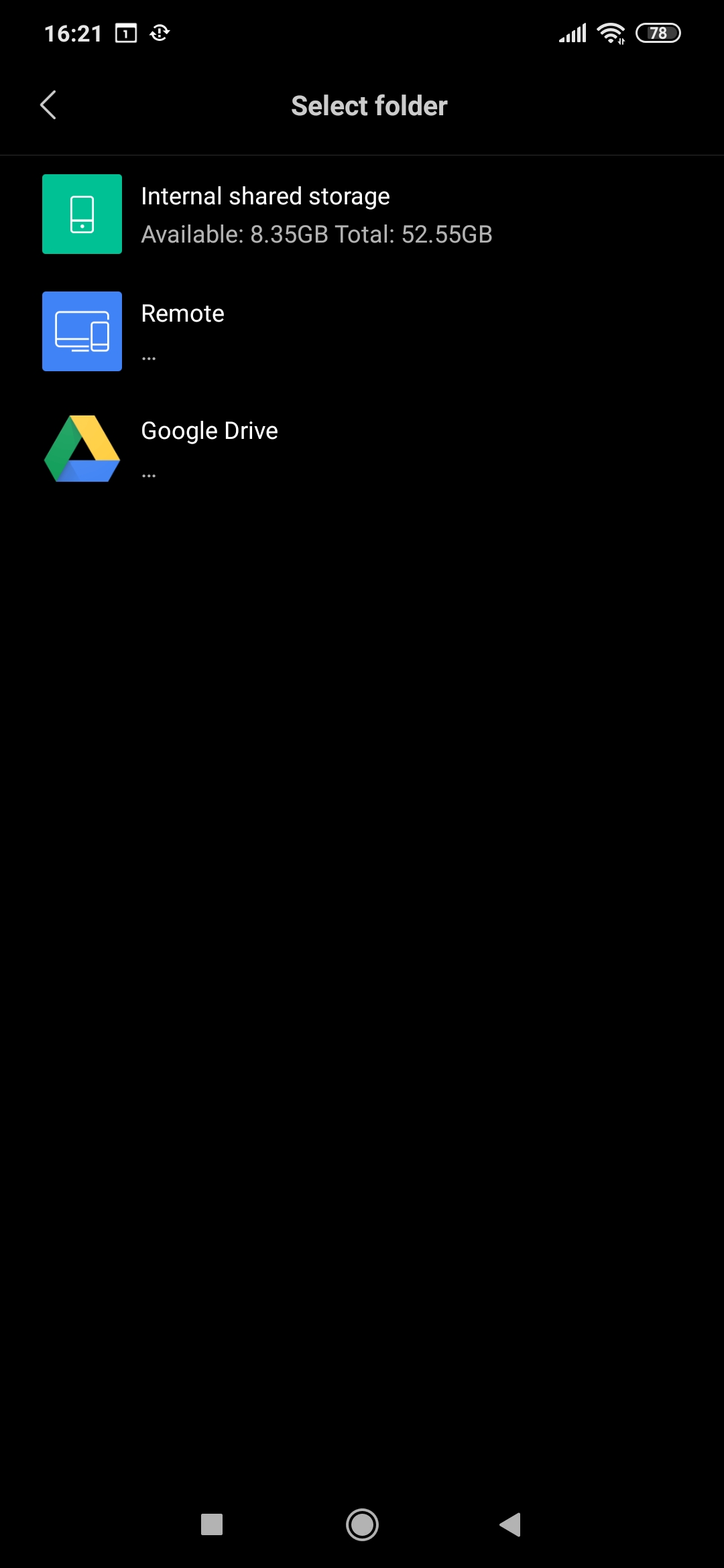 7

.

DCIM Directory

From the directories on the "Internal Shared Storage" select the "DCIM" directory.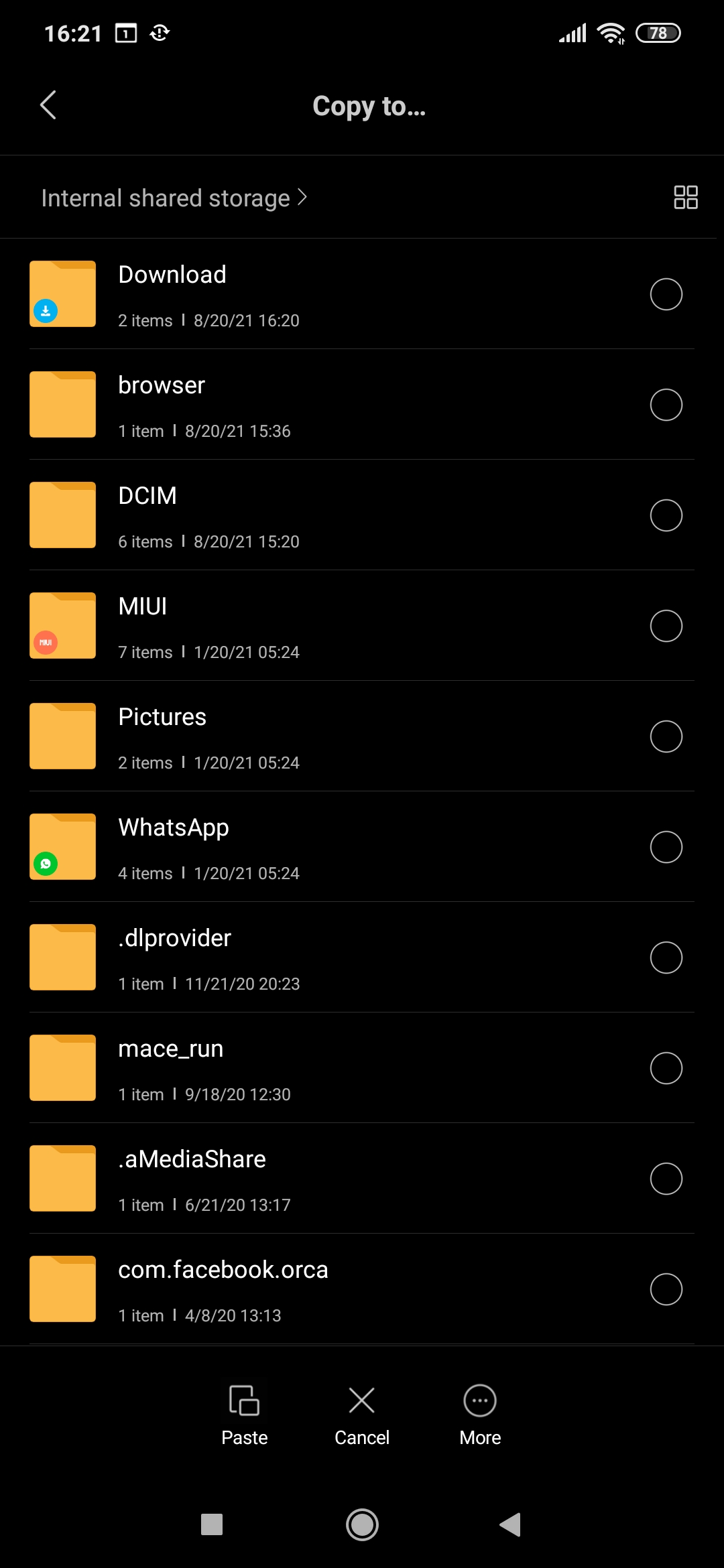 8

.

Camera Directory

Choose the "Camera" directory in the "DCIM" directory.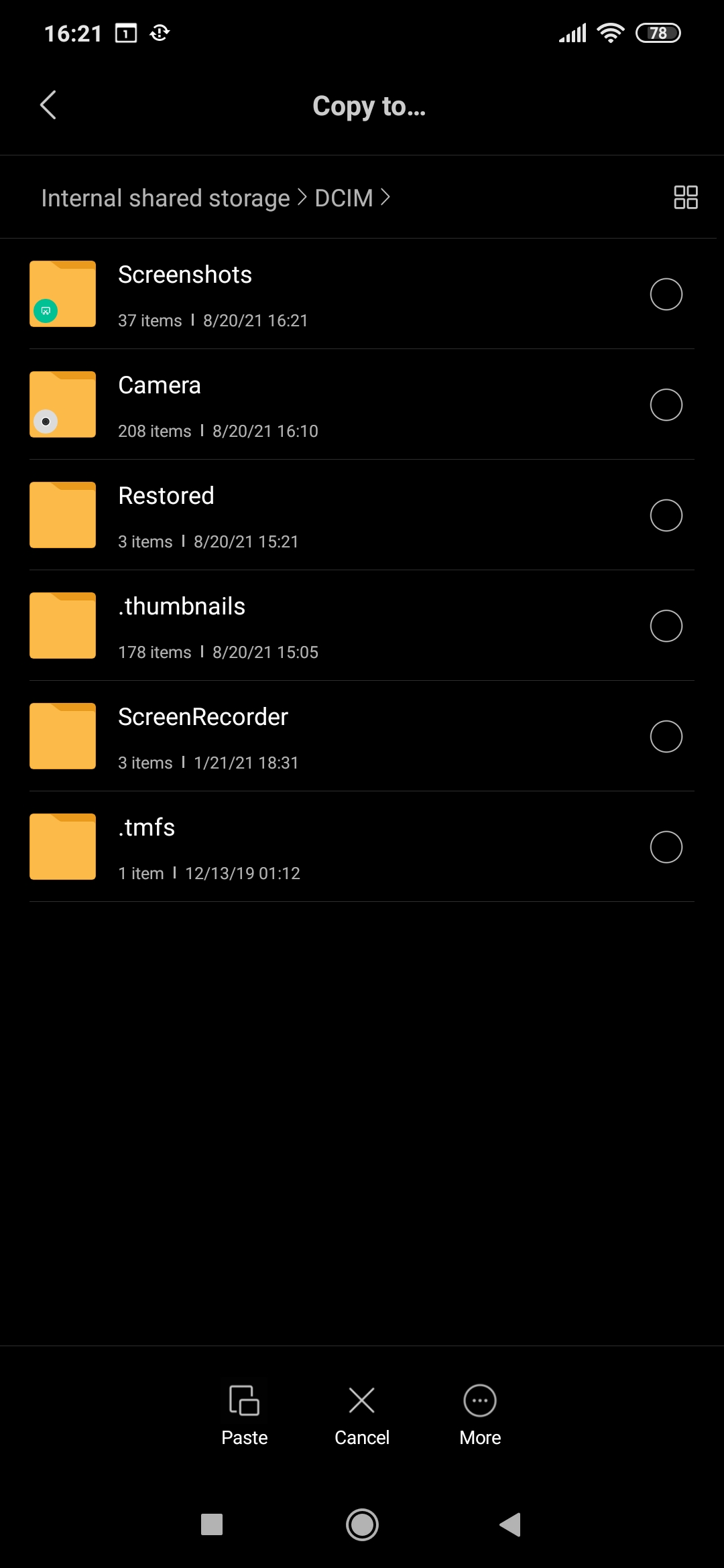 9

.

Save video

Once in the "Camera" directory press the bottom left "Paste" button.

Voila! The video you made is in the Android gallery and there is no difference with all other videos and photos on your device.

And the previously uploaded file can be delete using the same button with three dots.