How to make video on iPhone
MovieMakerOnline.com is the online application and works in any modern browser, so creating a video on the iPhone, Android, Windows and macOS are exactly the same and don't cause any complications.
Video editing is available for free, without registration and installation of programs. The final videos do not contain watermarks and it is convenient to shared your masterpieces on social networks and use in advertising campaigns.
Sometimes there are questions about how to download created videos to the gallery on my iPhone, but since iOs 14 and this is absolutely easy.
Save Video to iPhone Gallery
Once you've opened your finished video and result is evaluated, follow these simple steps to save you video clip to your iPhone's Photo Gallery:
1

.

Get link

Click on the "Download Link" button below your video.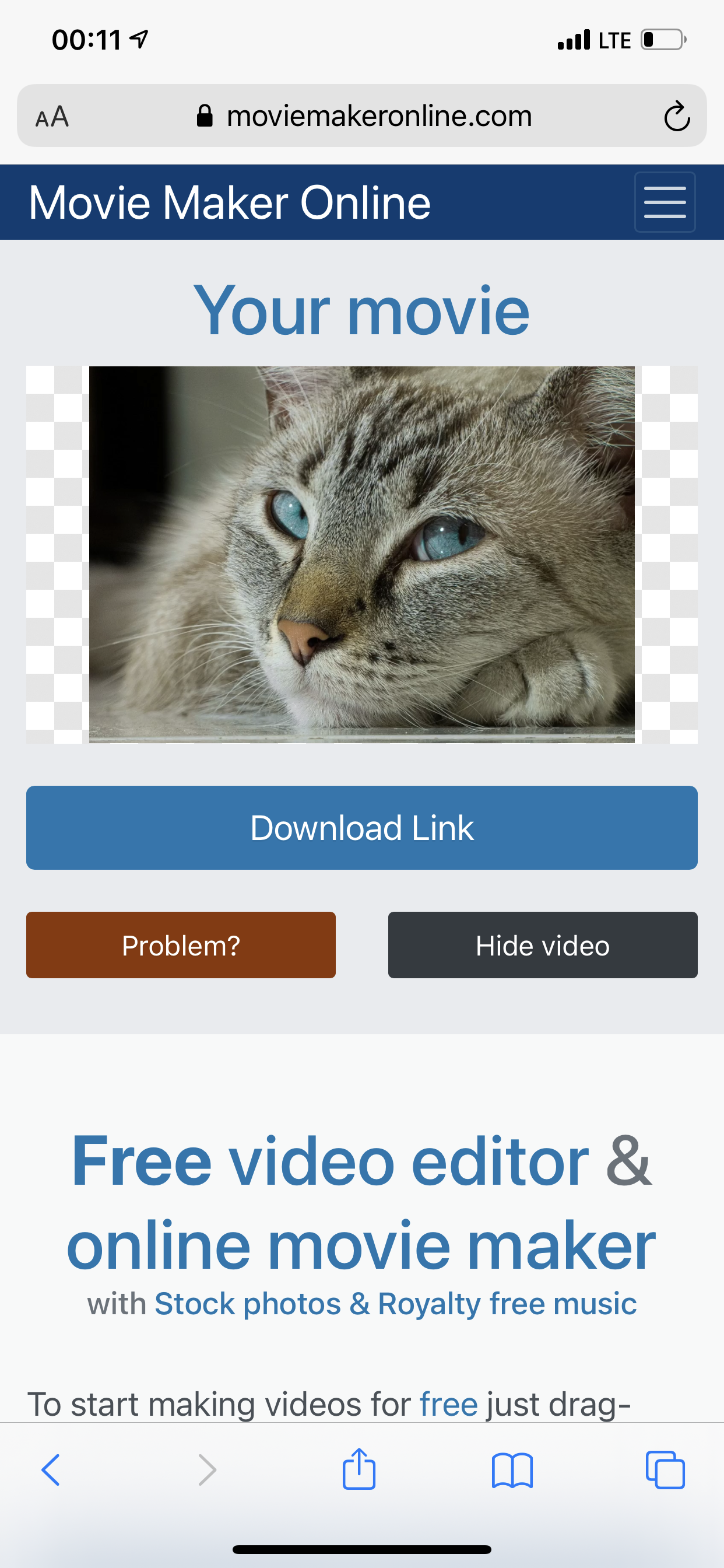 2

.

Open link

Click on the download link. The link will be available within an hour, then you will have to restart the video creation process.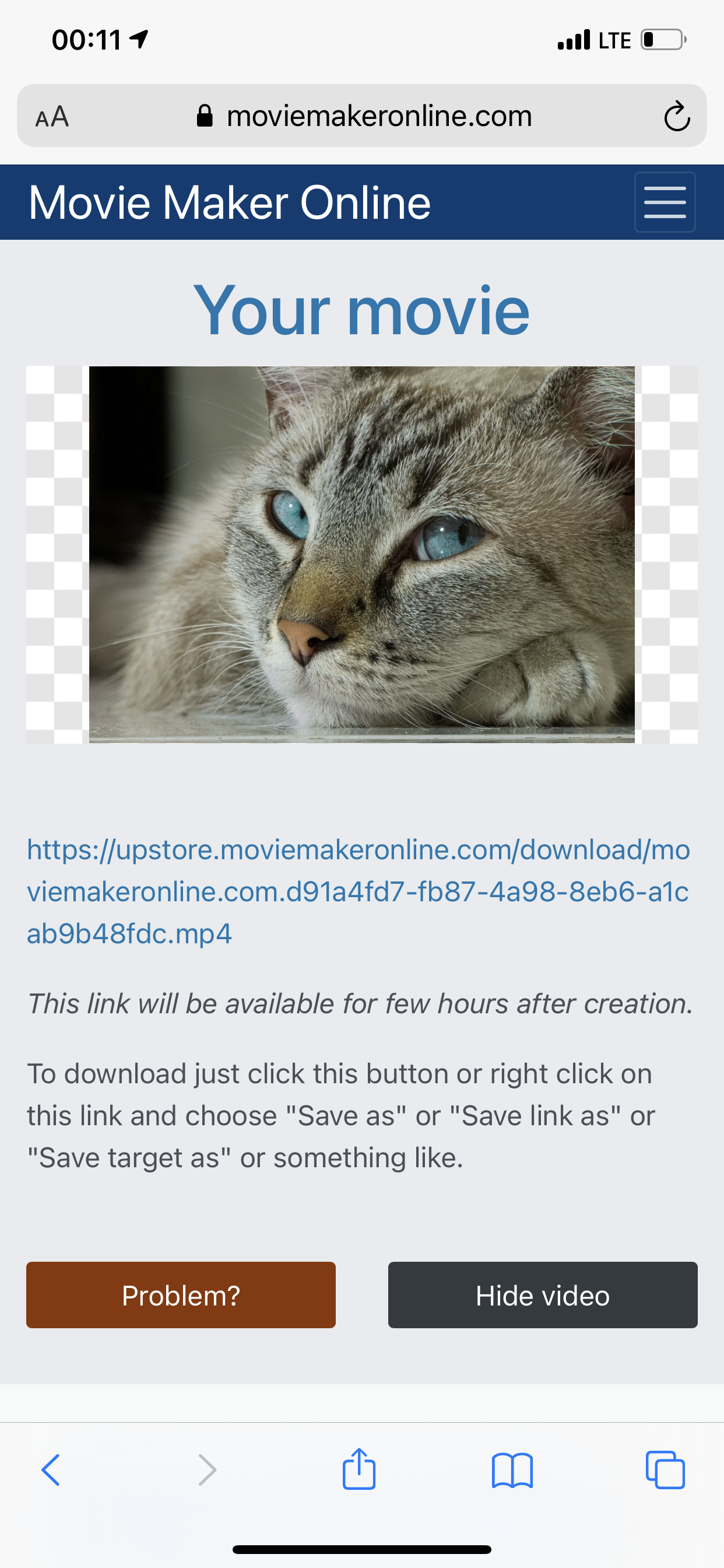 3

.

Start download

On the menu that appears, click the right "Download" button to start the download process.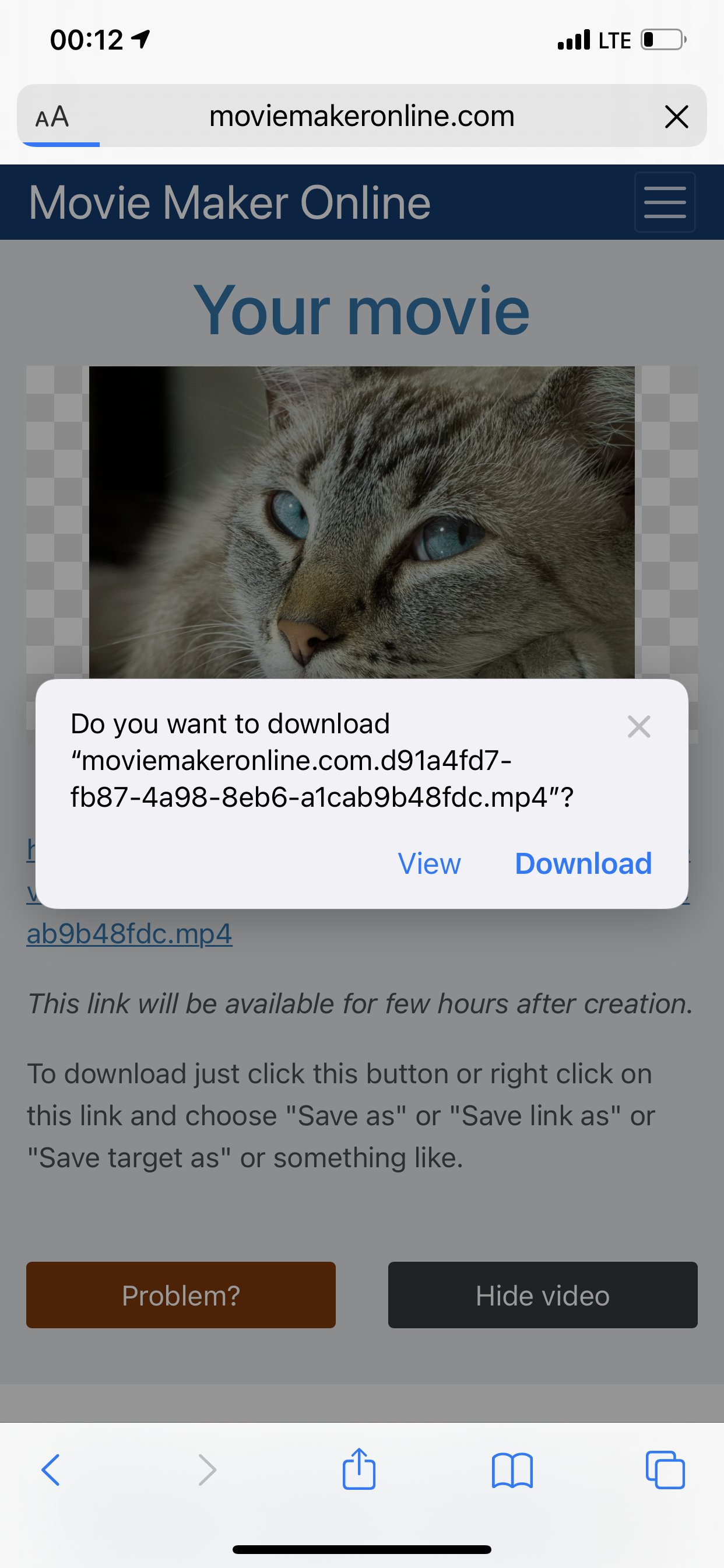 4

.

Download video

You can see the status of the download process on the icon in the upper right corner. When the indicator turns from blue to gray, the download is complete.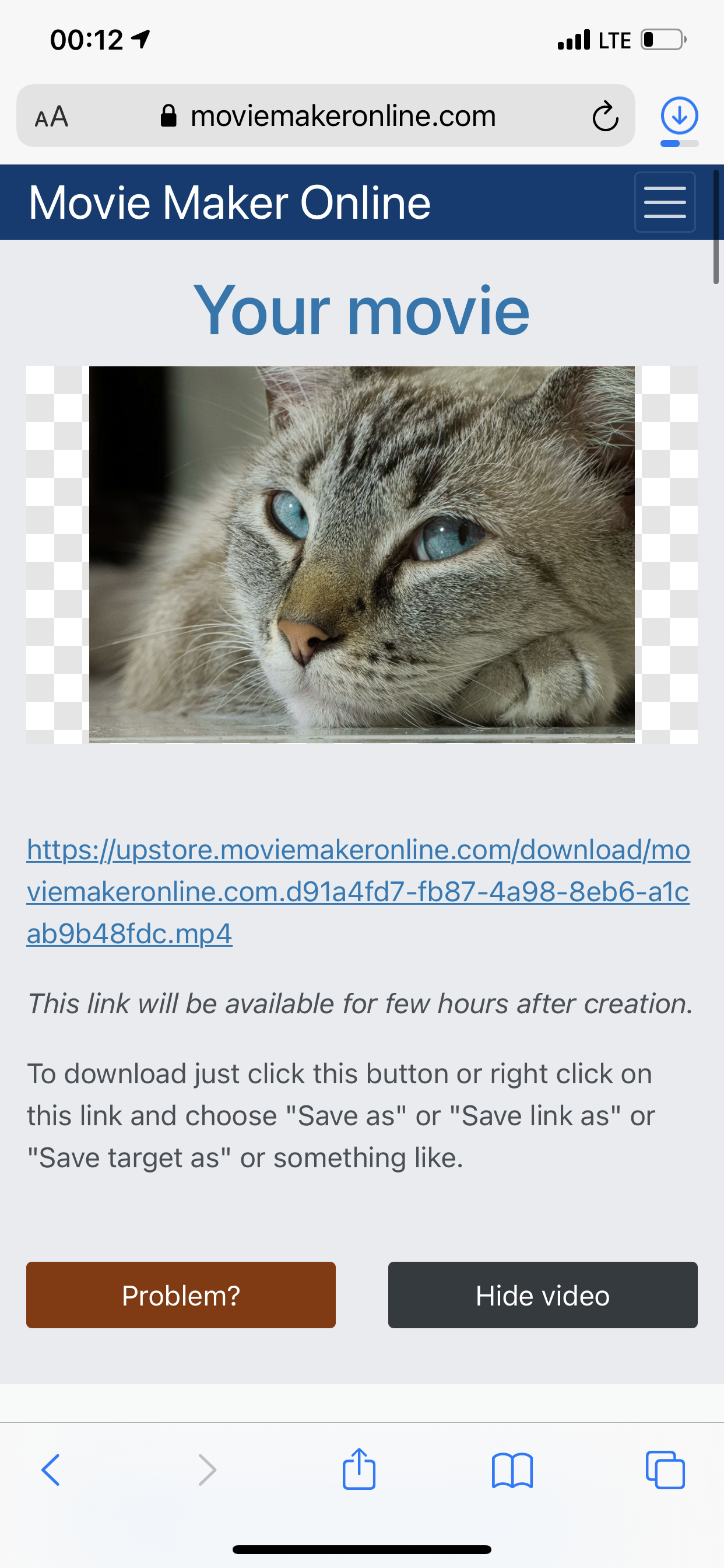 5

.

Open Video

When file is downloaded, click on the loading indicator to show a menu and then click on the picture with your video.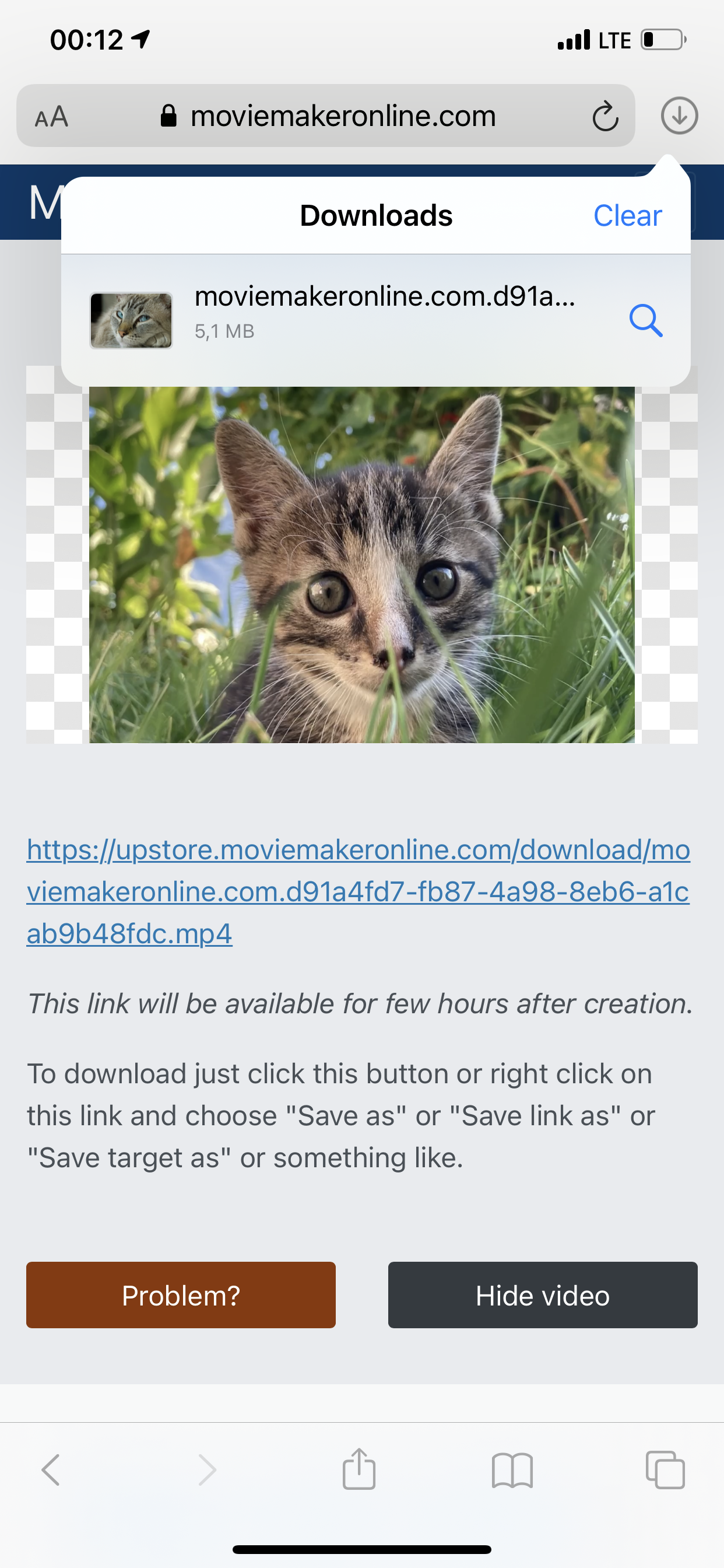 6

.

Share video

The downloaded video will open. Click on the "Share" button in the lower left corner.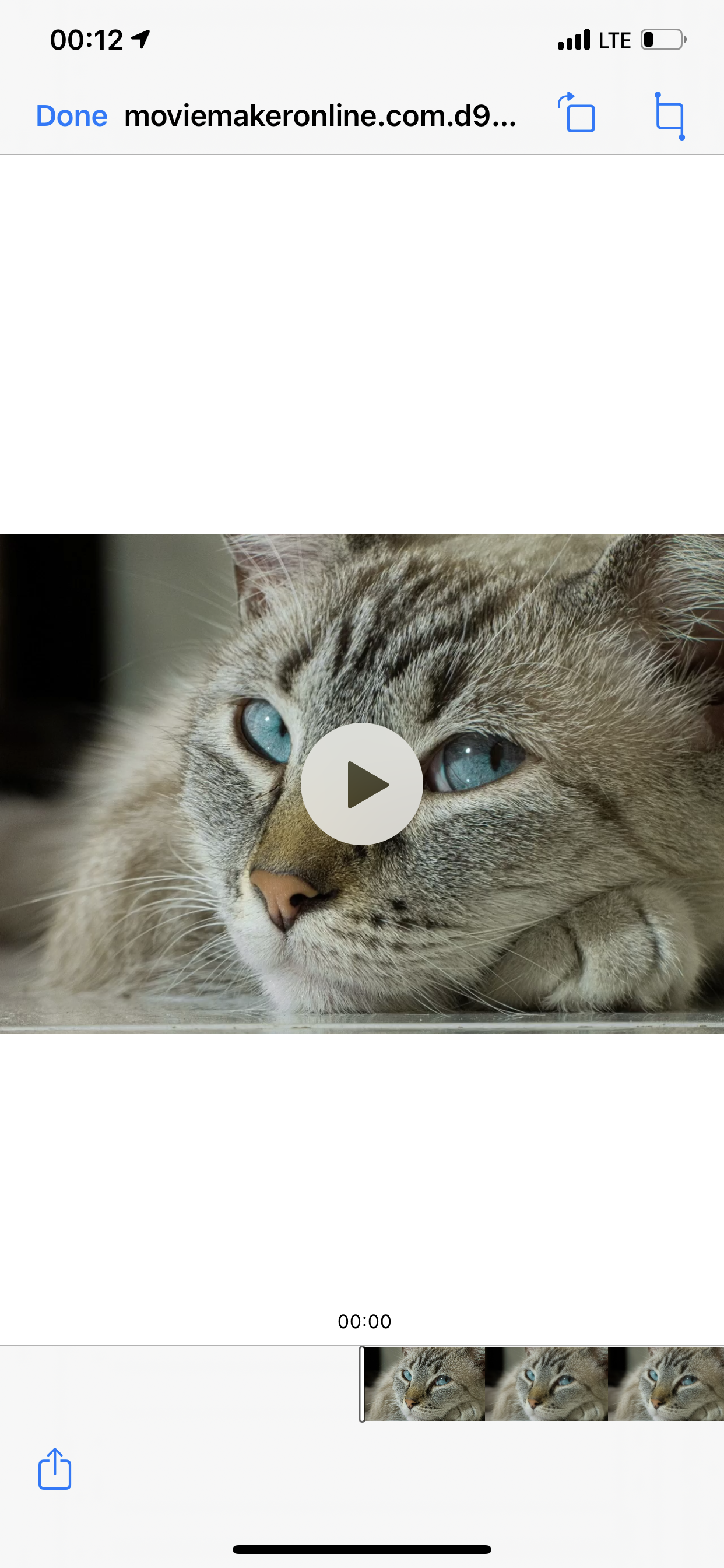 7

.

Save video

Select "Save video" from the menu that appears.

Voila! The created video is now available in the gallery, among all your other videos and photos.