How to make a sound fade in and out
You can add a fade in and fade out effect for a separate file or for a layer. If a fade in and fade out effect is set for a layer, this effect will be applied to every file on the layer, if the file does not have its own effect.
The fade in and fade out of the sound is set in the Transitions editor. Transitions for layers are set in the settings under the editing area, and transitions for a separate file in the editor by the button .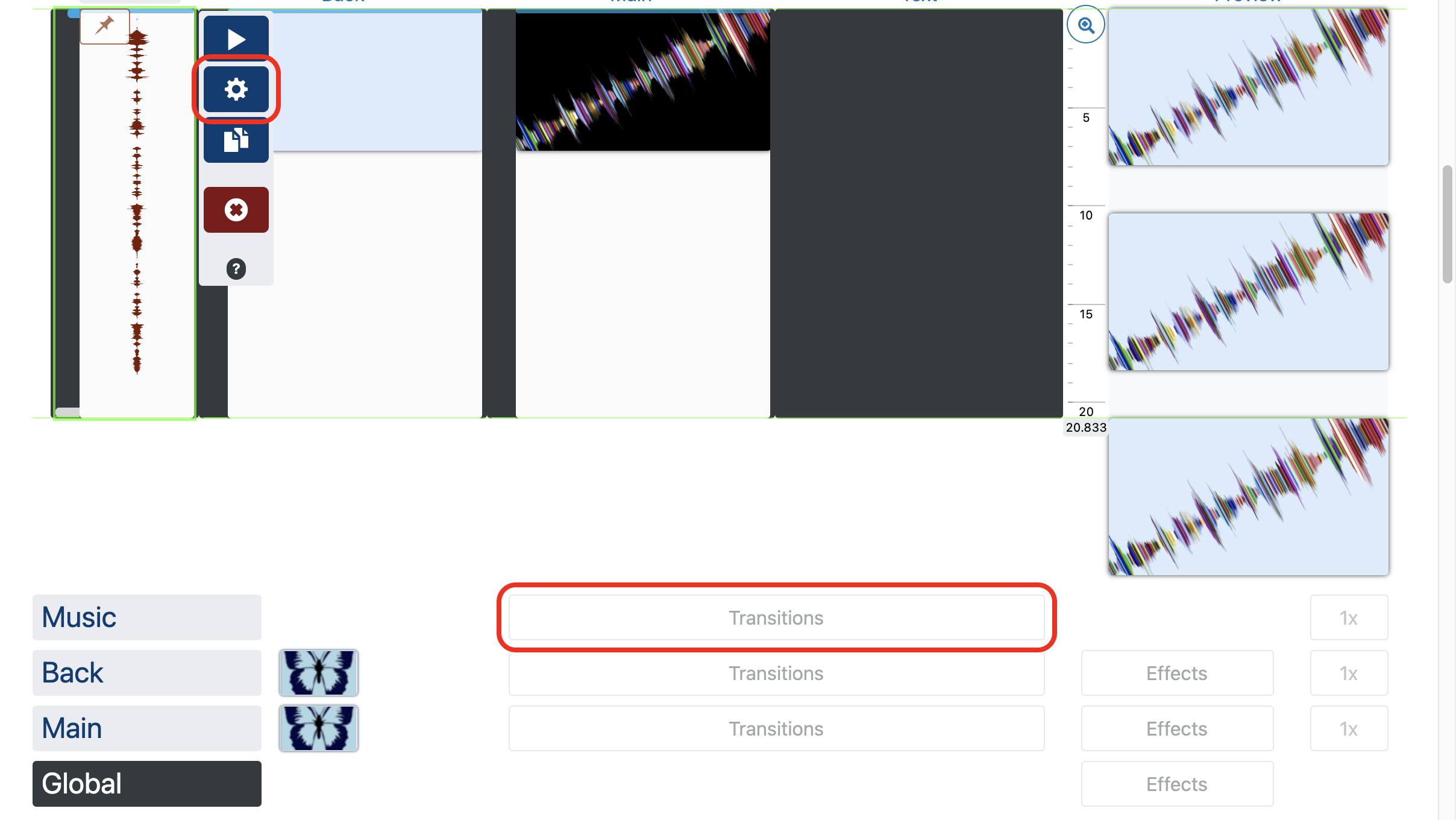 Set duration
How to make video with transitions
How to make fade to black transition
The duration of the Fade in and Fade out effects does not affect the duration of the transition effects. If you turn off transitions completely, fade in and fade out will retain their values.