Intro
Make an interesting video greeting? Share your impressions of a recent trip? Quickly create a video slideshow with photos and music?
Use the online video editor program MovieMakerOnline.com! Video editing works for free, without registration and installation of programs. Created videos will not contain watermarks with logo or program name.
You can merge video with transitions on iPhone, Android, macOs, Windows and Linux. Editing will require a modern browser and a few minutes of free time.
Let's see how to add transitions and what values need to be set to get a sample video.
How to add transitions to video
Added files appear on the main layer. One simple smooth transition from one file to another with half-second duration is enabled by default. This transition can be easily changed according to your wishes by setting the transition duration, style, scaling or adding motion.
Transitions can be configured for the entire layer or set a separate transition for each file in the editor using the button.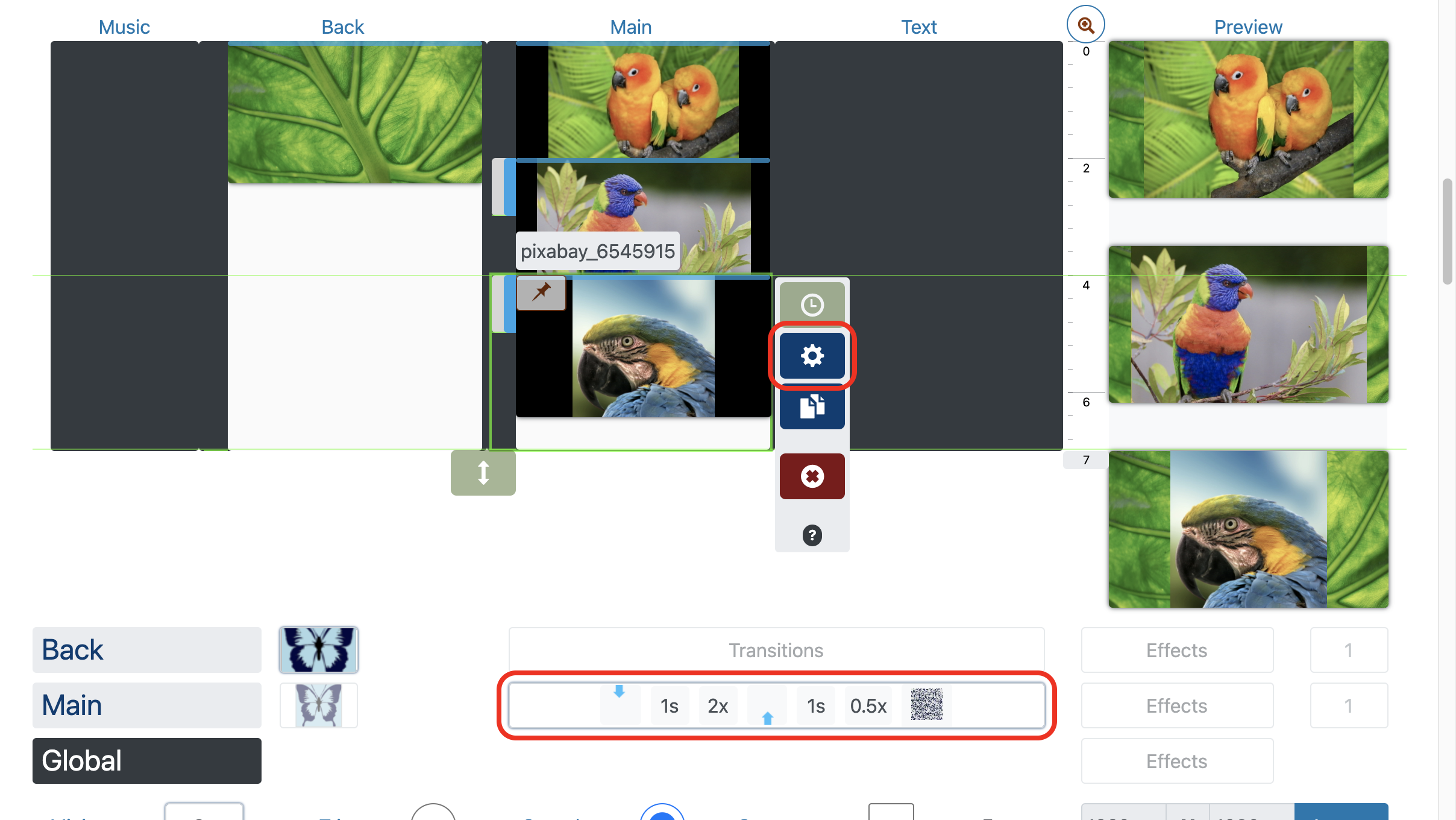 Transition editor
Changing transitions in the editor is intuitive and you can immediately see the approximate result. Transitions have several properties:
Duration - how long the effect of the appearance and disappearance of the file in the frame will last.
Motion - from which part of the frame the file will appear and where the file will go off-screen.
Zoom - initial and final enlargement or reduction of the file when it appears and disappears.
Sound - the duration of the fade-in and fade-out effect of the volume in the case of sound files.
Style - the transition style itself - smooth transition, spiral, mosaic, star and many other transitions without their own name.
The example sets the values to get transitions from the demo video.