As your source of music, you can use a separate music track (even a file from the web), a free music collection, or a video clip containing a sound track.
Let's consider every option:
A music file
You've written a minuet of your own and want to it to flood YouTube? Excellent!
Click the button to upload the music in any format, and proceed to its processing.
If you don't have the file yet, download it from the Internet, use the relevant lesson.
Free music
The Jamendo free music collection is perfect for making advertising and congratulations videos. Most tracks available on Jamendo are safe to use in your video creations.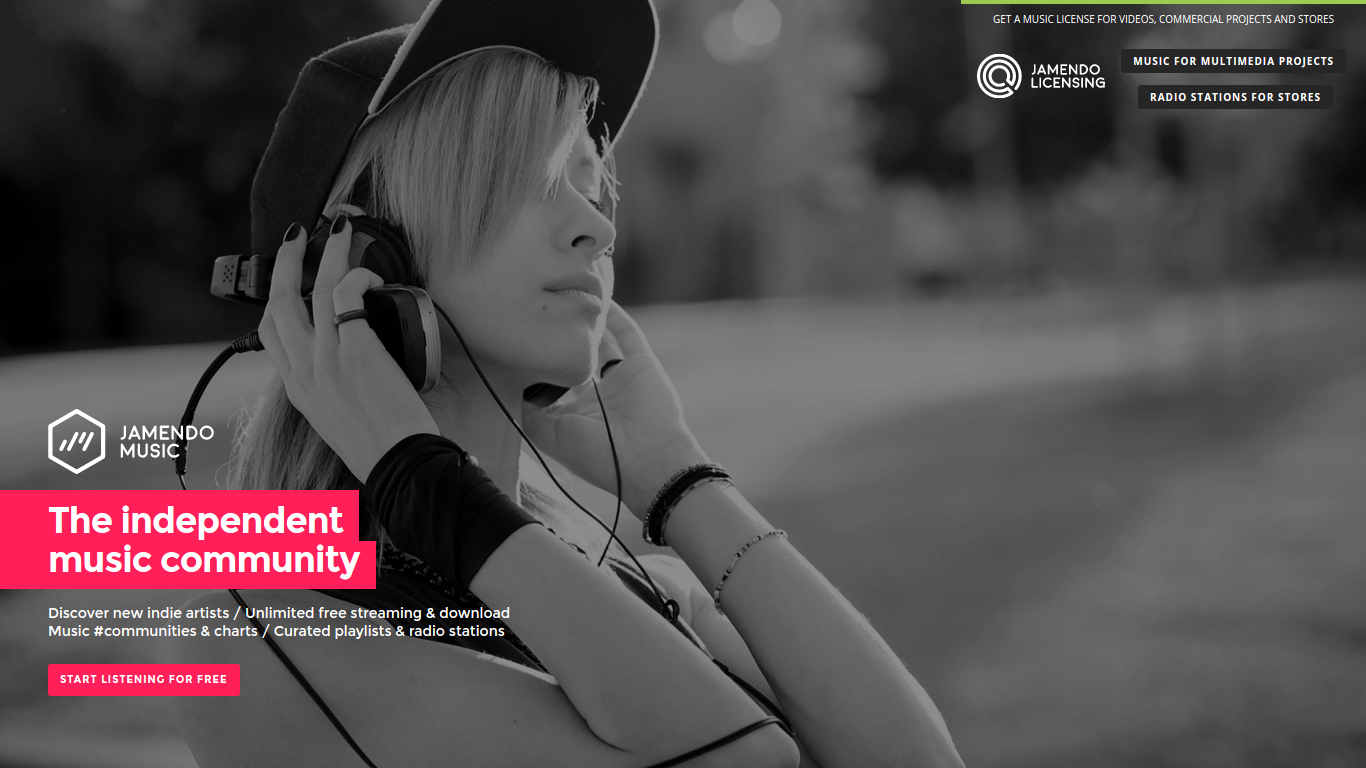 A music from a video
You have a video clip, but the source of the music is unknown and Shazam has failed to deliver? No problem, you can use the sound track from any video file.
Upload the video; it'll appear in the main video sequence.
Drag-and-drop the clip to the sound line field and proceed as if it's a regular music file.
A short video demonstrating how it's done:
Music processing
The uploaded file will appear in the music line. If there are several files, you can drag-and-drop them around, changing their sequence, adding spacings and setting the moment the music starts playing.
If there's the icon in the top left corner of the track, the starting time has been strictly determined for this file. Click it once again to go back to automatic positioning.

The duration of overlay and overlapping of tracks is set using the Crossfade setting.
Use the music editor if you need to speed up or crop the music track, to add an echo effect to it or to change its volume. Click on the uploaded music file to open the editor, then find and press .
You can also look through the detailed instructions or watch the tutorial video.