How to replace video background online
How to add beautiful background to your video
How to blur video background
How to add background music to video

Green screen, also known as chromakey, is one of the oldest and most frequently used effects for creating videos. Allows you to replace the video's solid background with any other background.
The most famous use case is television weather forecasts.
MovieMakerOnline.com video editor will replace your videos background online, without registering and downloading programs, for free, using any modern browser on iPhone, Android, macOs, Linux, Chrome Os and Windows.
1

.

Add chroma key effect

Select the uploaded file and click the editor button .

Of course, you can apply the effect to the entire layer or to the entire video in full.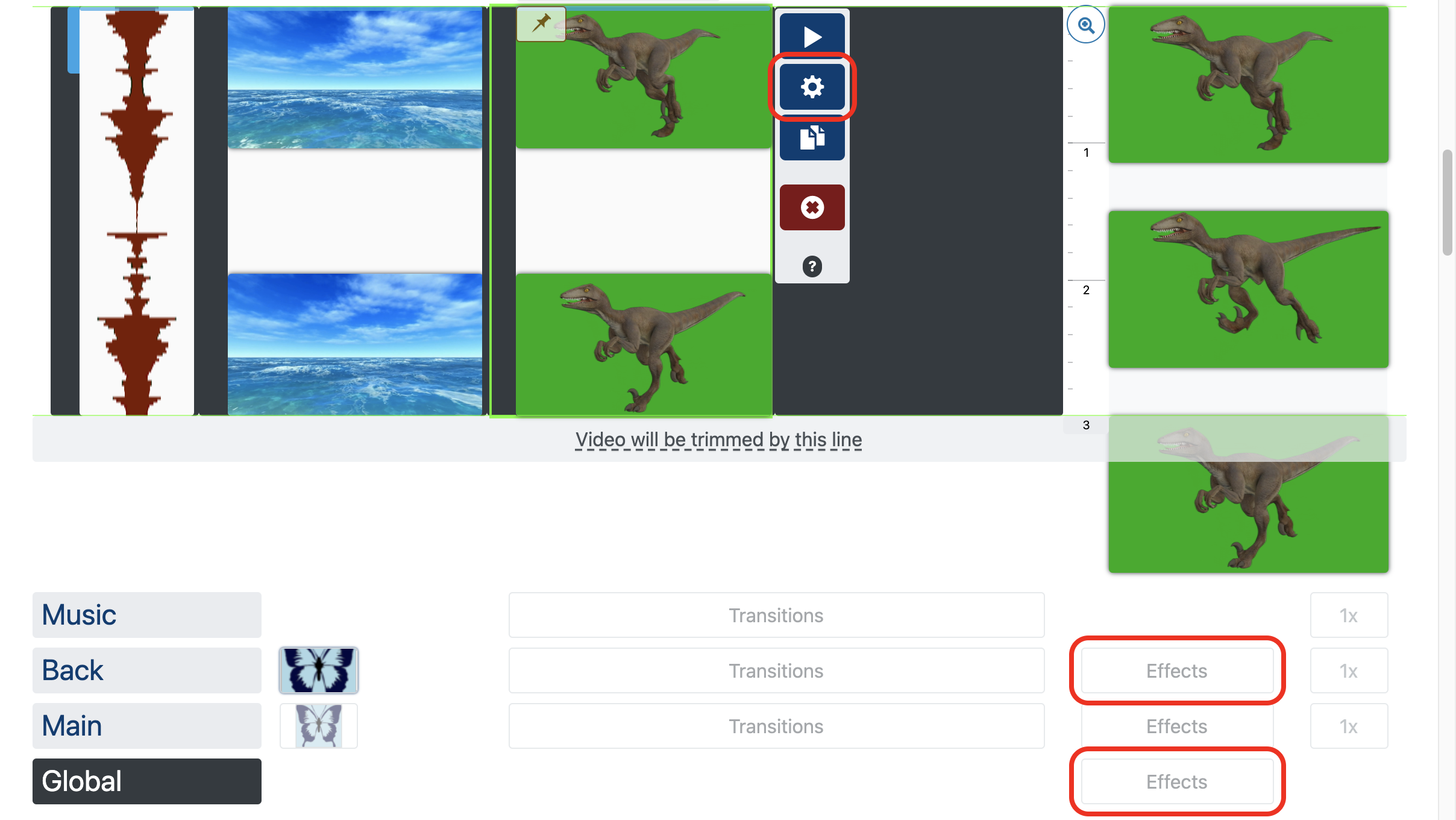 Open the effects wizard by clicking on "Effects".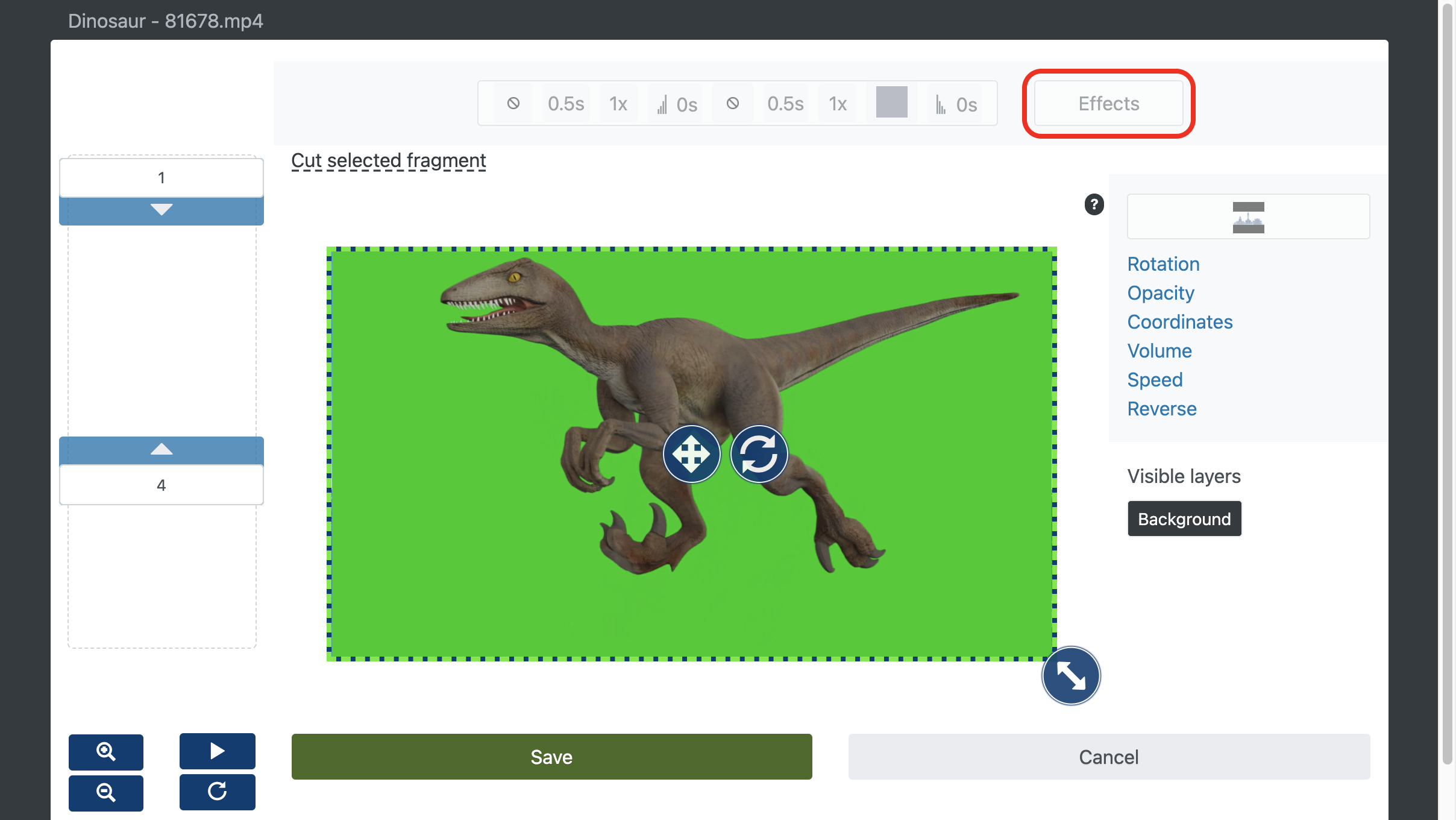 Add the Chroma Key effect.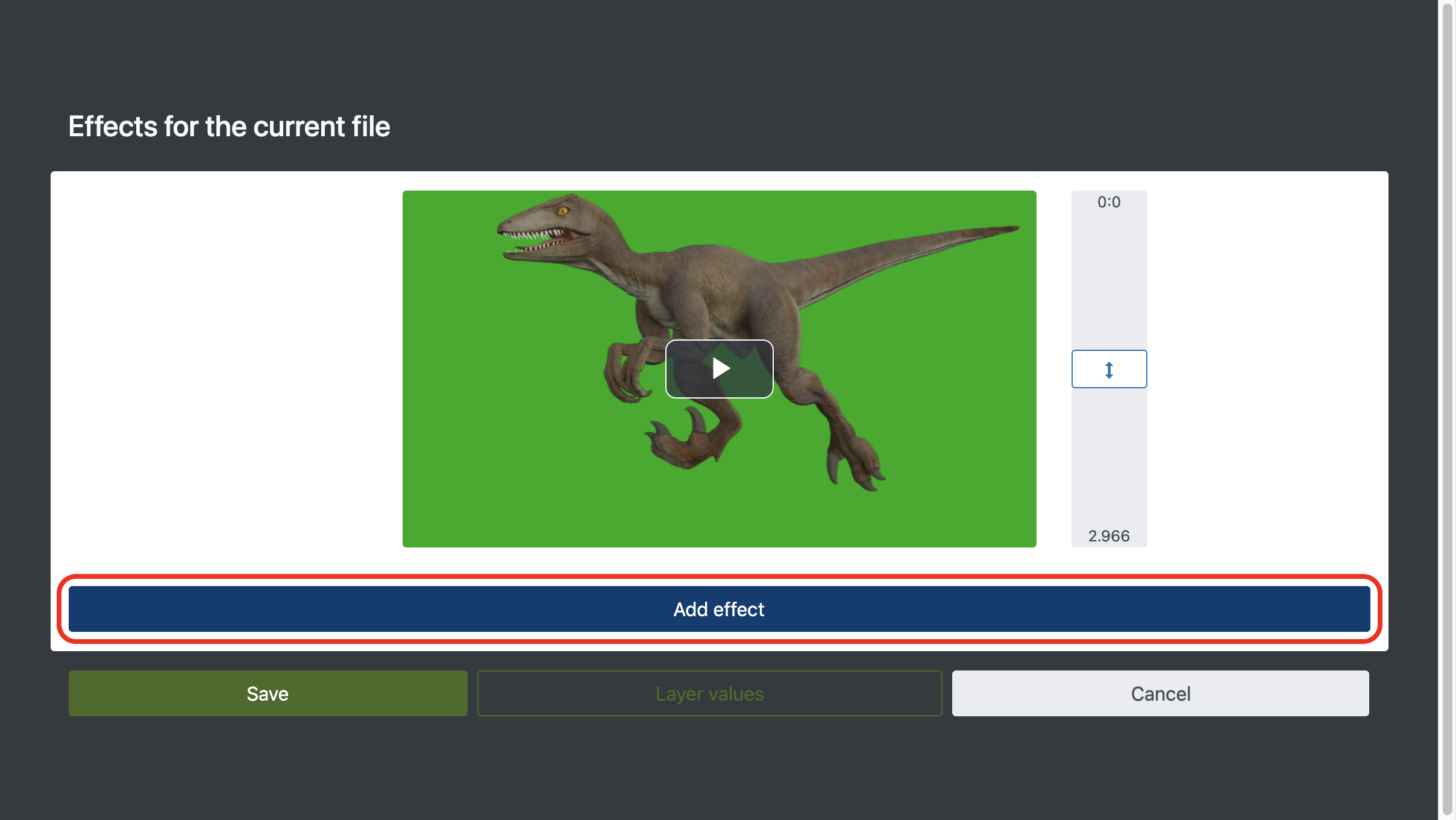 2

.

Choose color

The chroma key effect has two parameters:

Color - specify which color to make transparent. Specify the value manually or pick desired color from the picture by clicking on the "Cross hair" icon.

Difference - coefficient indicating which colors are considered similar to the selected color. The higher the value, the more similar colors become transparent.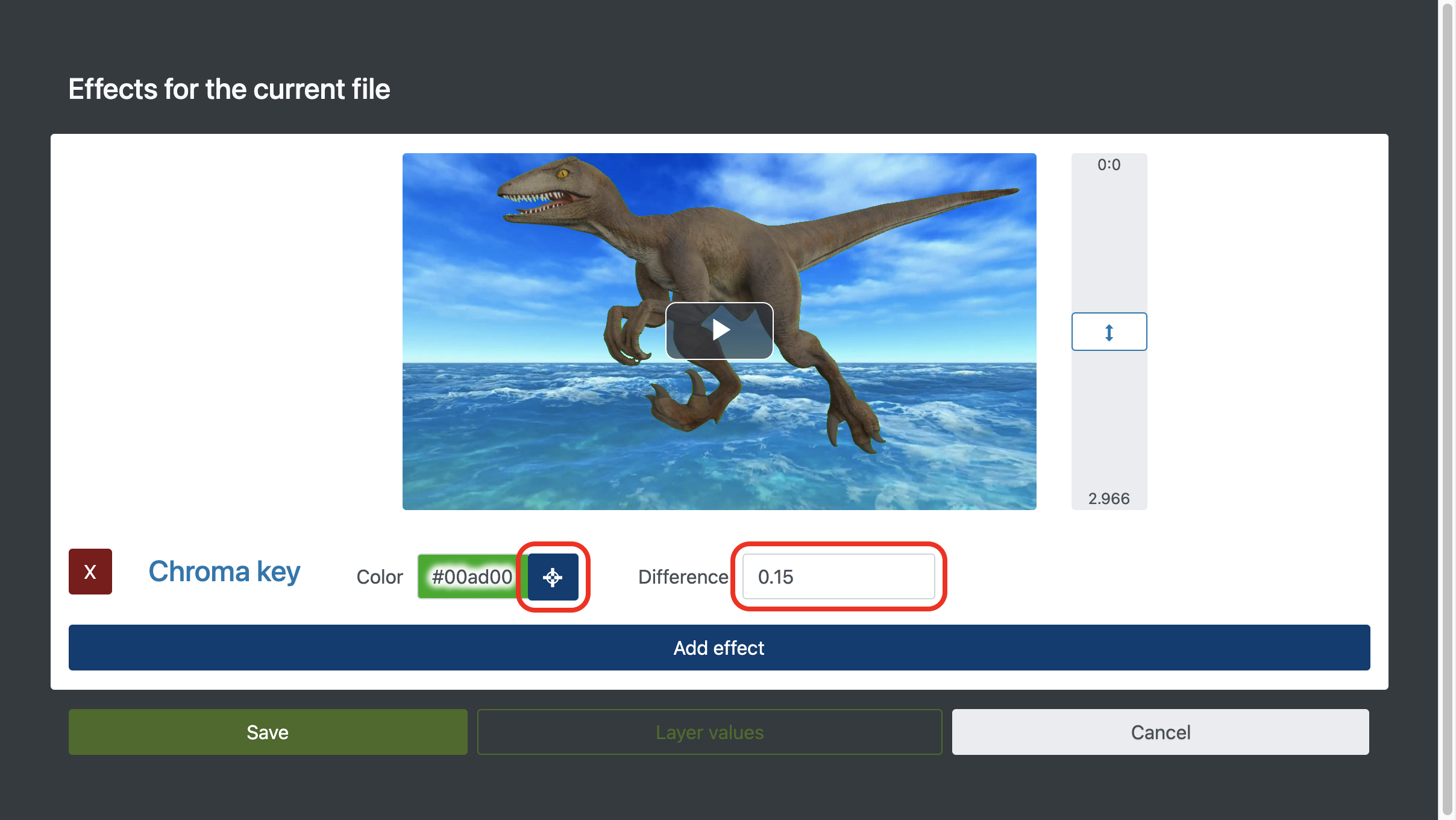 Replace multiple colors
Apply the chroma key filter several times to replace multiple colors.