How to add background music to video
You will add free background music to a video or photo with Online Video Editor and Movie Maker in about 5 minutes with your browser for free, without watermarks and sign up and downloads required.
A short video tutorial tells you how to add background music to your videos. Key actions are covered below.
More about music editing:
Free background music for videos - Hantell - IN THE MORNING 3 and Ninu - Dèjà vu.
1

.

Upload video and music

To add files, use the upload button or simply drag and drop files onto the page.

Find hilarious music in the free collection of music and sound effects.
2

.

Set background music volume

To set background music is required to set the volume of the added music significantly lower than the volume of the main video sequence - so the music will be in the background and will not interfere with the soundtrack of the main video.

The volume level can be set for the entire soundtrack or for an individual file:
Select a music file.
Open the editor with .
Set the Volume to a medium value or less, such as 0.5 or even 0.3.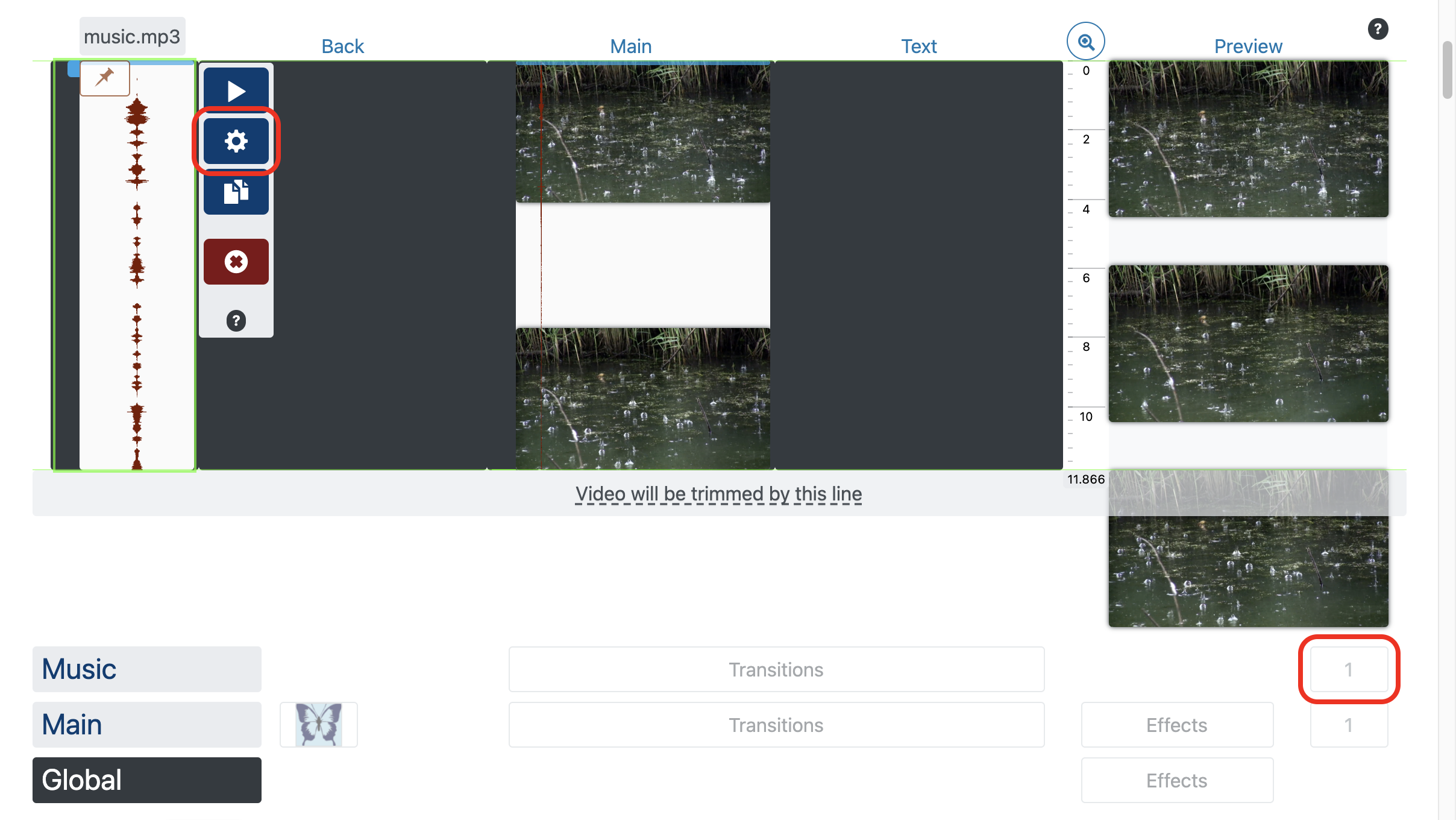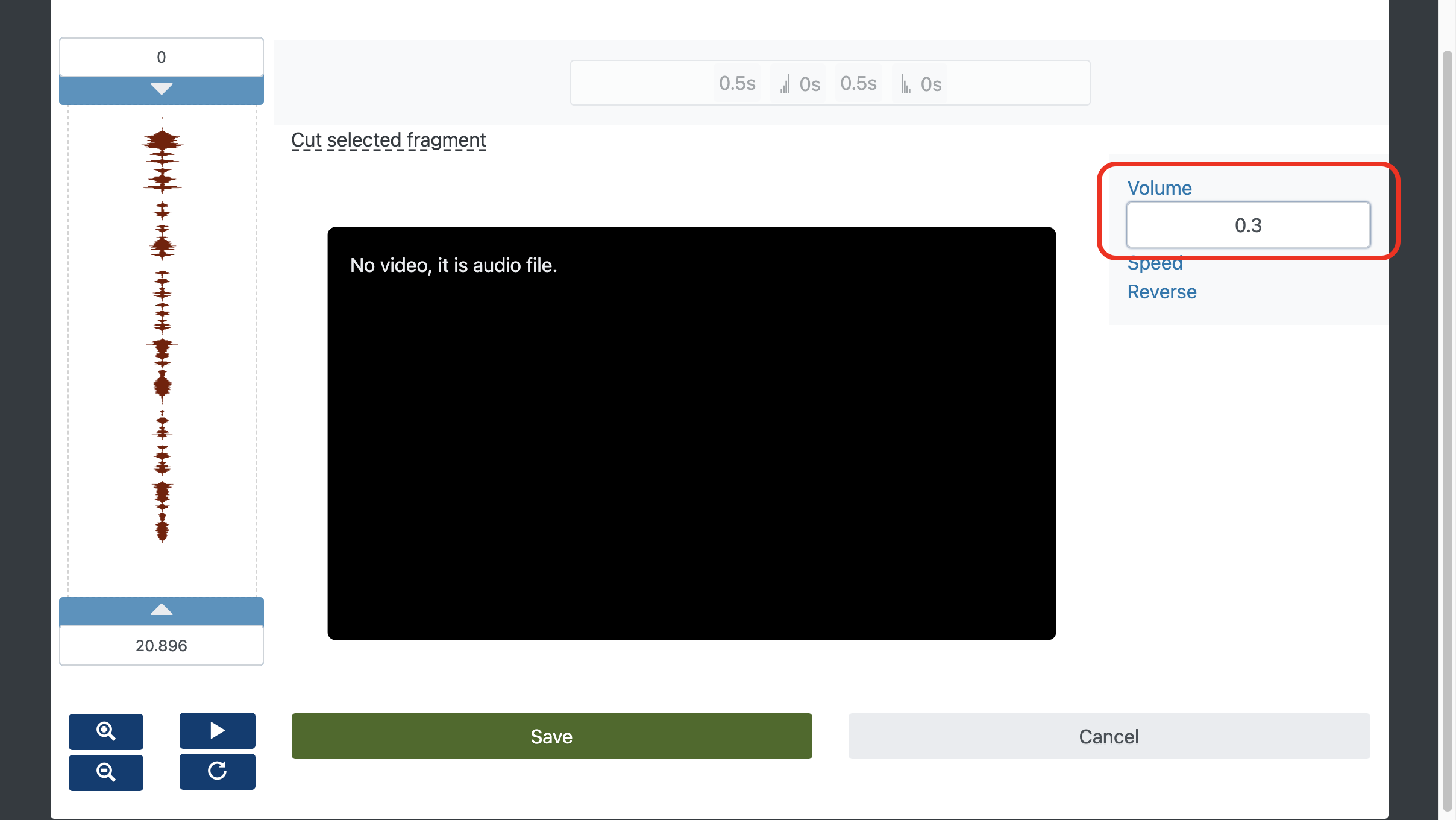 3

.

Music fade in and fade out

All sound files have a smooth increase in volume at the beginning and at the end. To change it use "Fade-in" and "Fade-out" value in the "Transitions" parameter for the layer or each individual file through the editor .

Editing transitions in the video editor.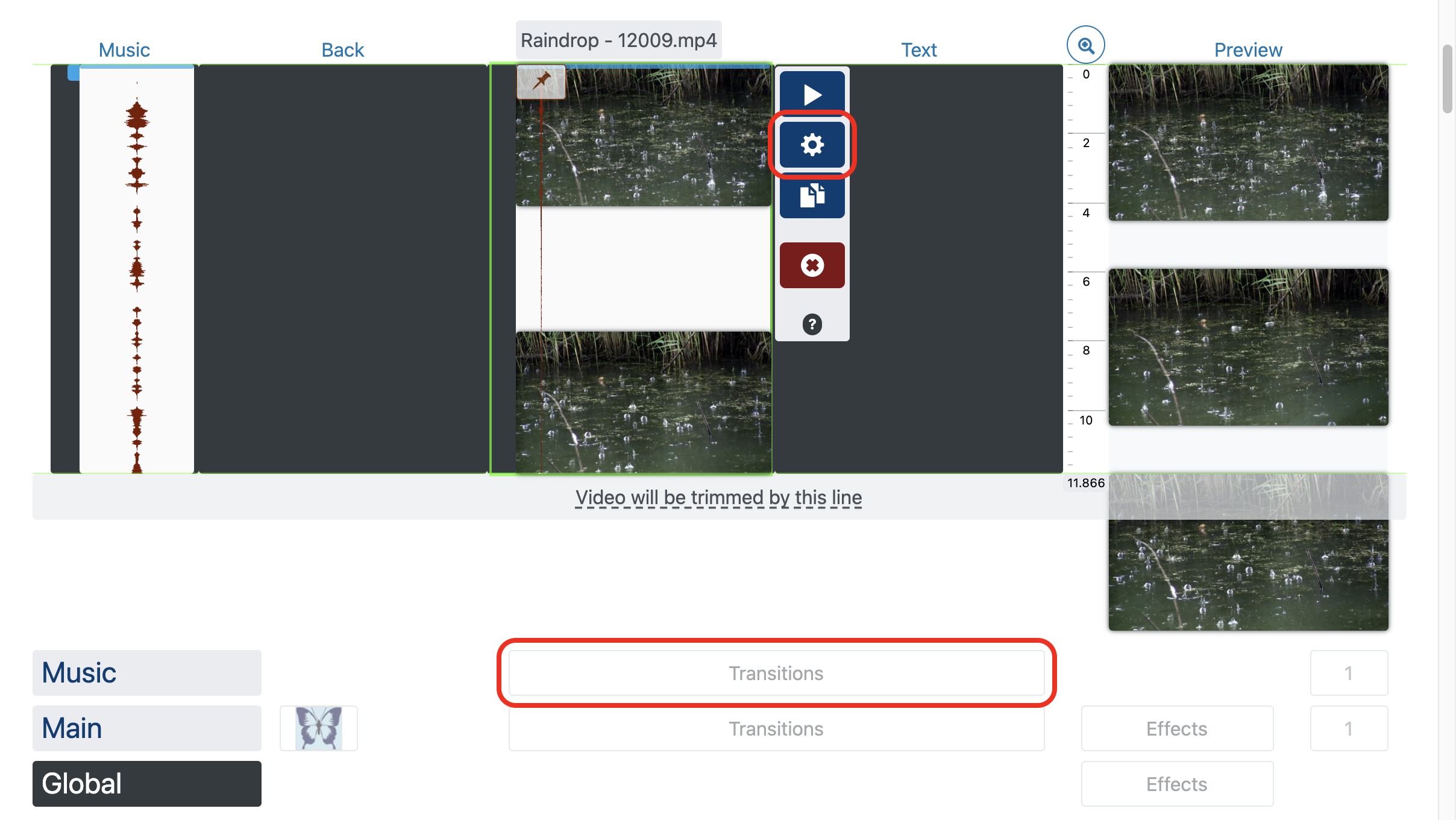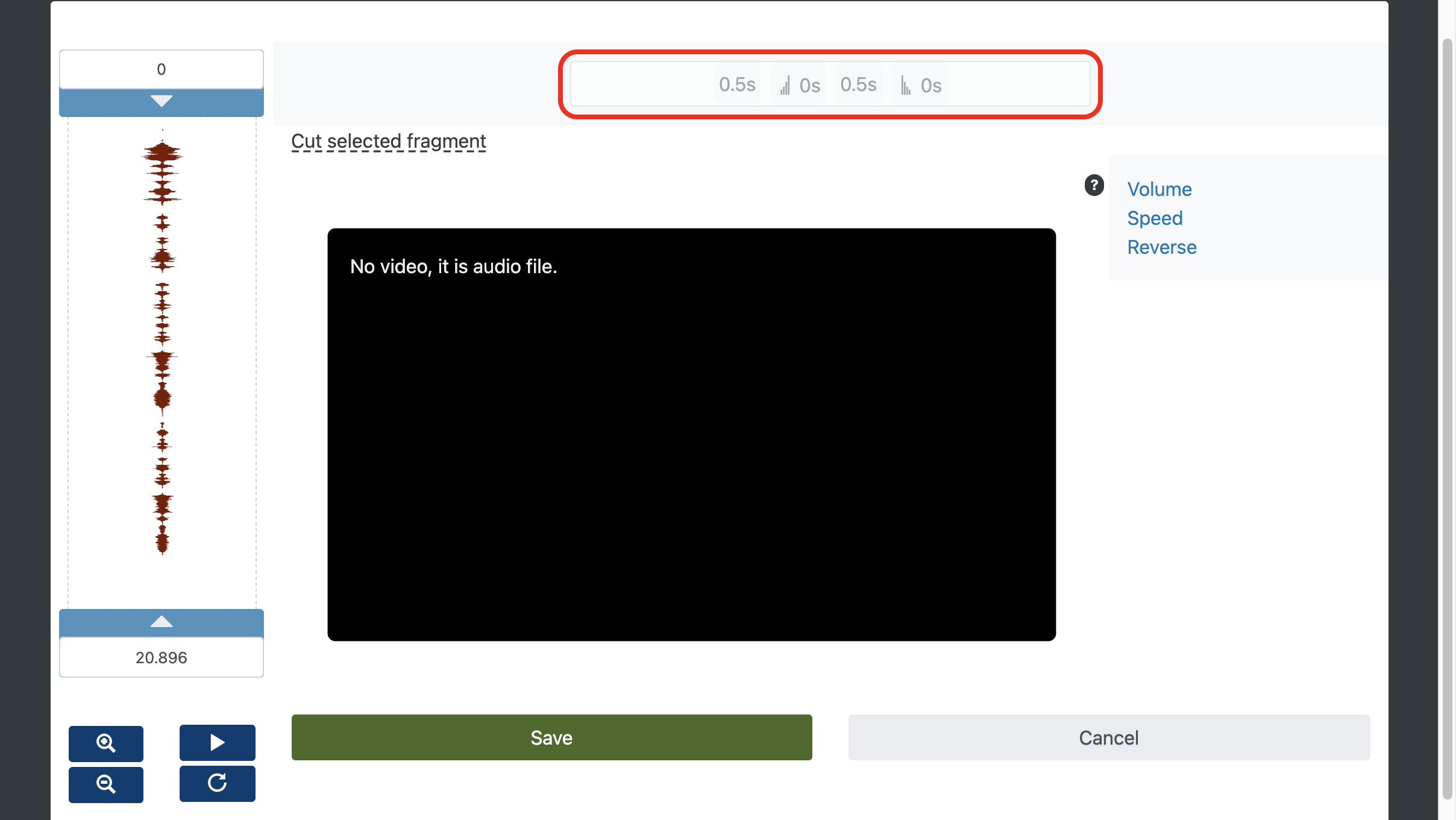 3
.
Make and download video with background music
When video editing is finished click "Make Video" and download your video with background music without registering and installing programs, without watermarks and other unnecessary complications.